For recent announcements, you may also see LITRA's Linktr.ee https://linktr.ee/litradesign or Twitter https://twitter.com/litradesign. Go to Publications for more information on recent publications.
---
Cybernetic Musings on Open Form(s): Learning to Float
15 October at 11:20 AM UK time
https://rsdsymposium.org/cybernetic-musings-on-open-forms/
Speaking about Seats for Seeing, Chinese landscapes, and technologies for learning to float at RSD11 in session 11 'Radical Shifts in Planetary Health.'
Thanks to Patricia Kambitch of Playthink for the visualization of my talk.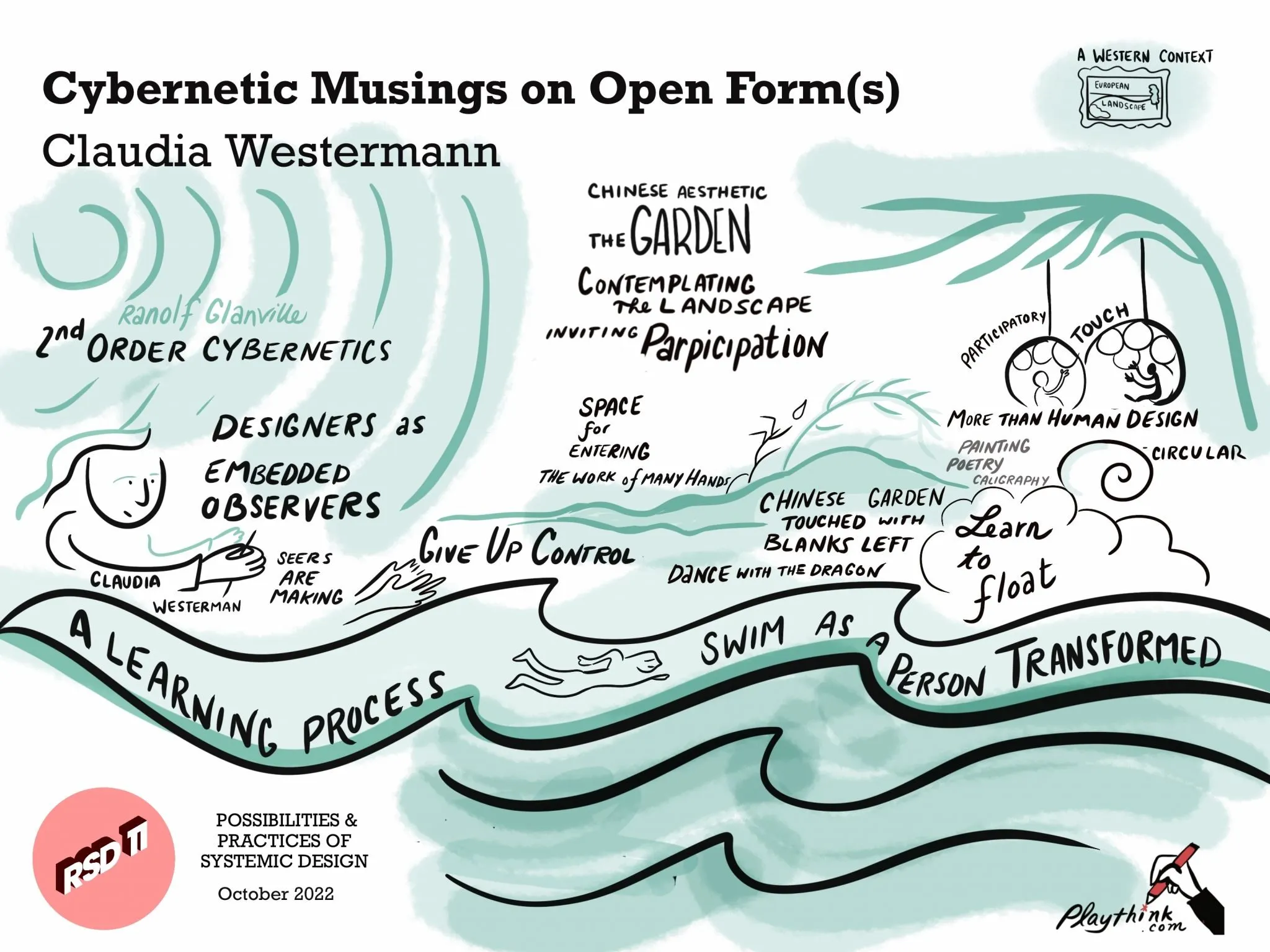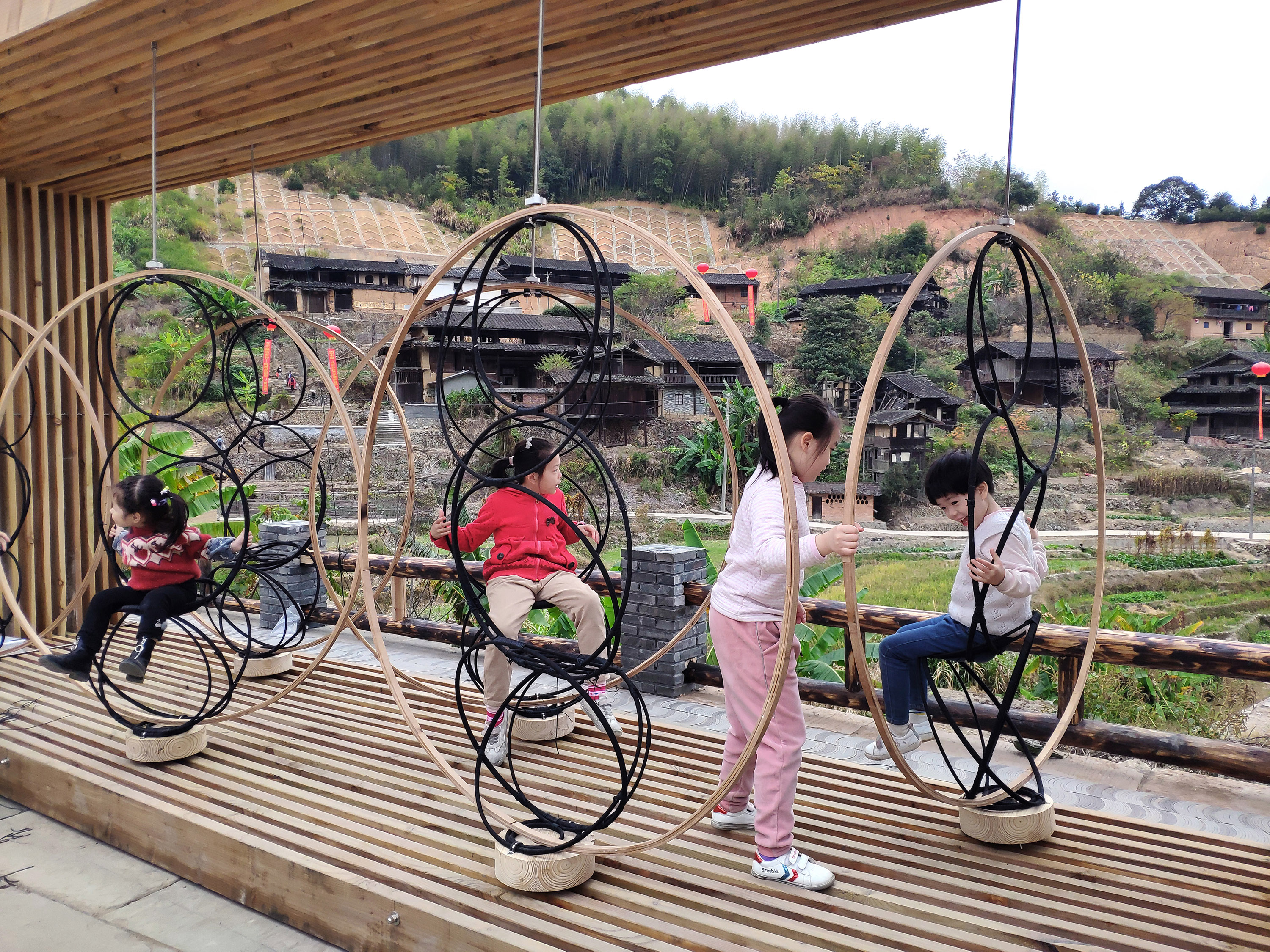 ---
#NewMacy ACT I to III | 13-15 October at RSD11
https://rsdsymposium.org/category/new-macy/
RSD11 and #NewMacy present a track dedicated to catalyzing conversations for action across disciplines, geographies, and generations through systemic principles, processes, and communities. #NewMacy creates conditions for enacting productive responses among individuals and communities that bring about change in the near term while planning for and committing to the timespan required to effect lasting change. The current focus is a new framing for "ontogenesis," specifically that of developing new ways of becoming. To survive in a changing world, we must embrace resilience in lieu of security, interpreted as constancy. Hence, #NewMacy substitutes ontogenetic resilience as the framing intention — and Cybernetics as key.
The #NewMacy at RSD11 series of events also includes a Radian Circles workshop on October 14, in which Eryk and Claudia introduce the Appetite for Deconstruction installation currently on display at the Michigan State University MuSeUm in the 1.5 Celsius exhibition.
Radiant Circles — Cybernetic Musings on Resonant Forms
facilitated by Eryk Salvaggio, Claudia Westermann
https://newmacy.pubpub.org/pub/rsd-radiant
Through resonance, works of art and design are centering. In openness to expansion, they grant agency. They create closure and consummation but never stasis. They are circular. This session explores how Gordon Pask's 'conversation' as aesthetic experience initiates ontogenetic resilience via processes that devalue established hierarchies of oppression. In the process, new ecological values are instigated and cultivated.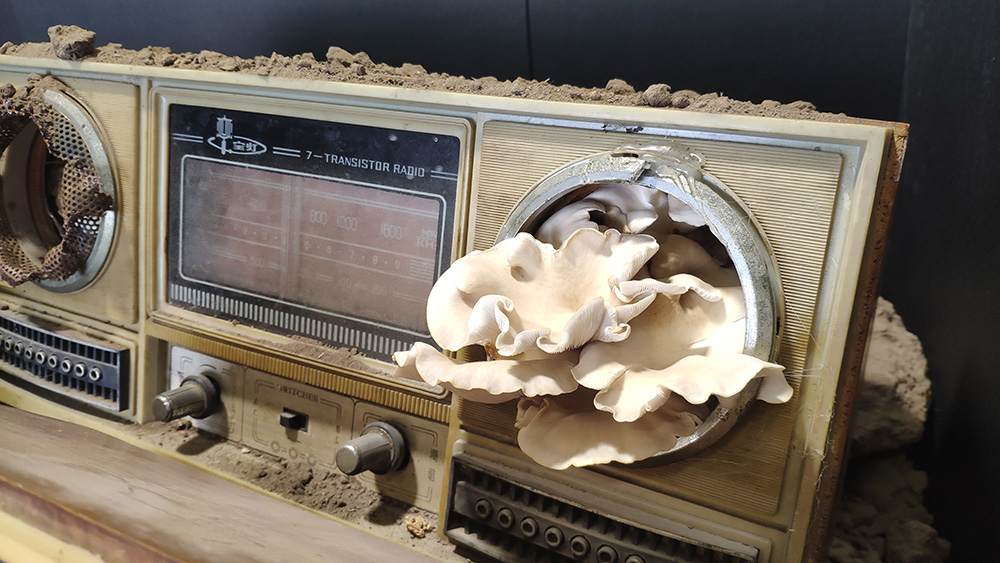 ---
A Cybernetic Picnic | 8 October, 12 PM London time
https://rsdsymposium.org/cybernetic-picnic/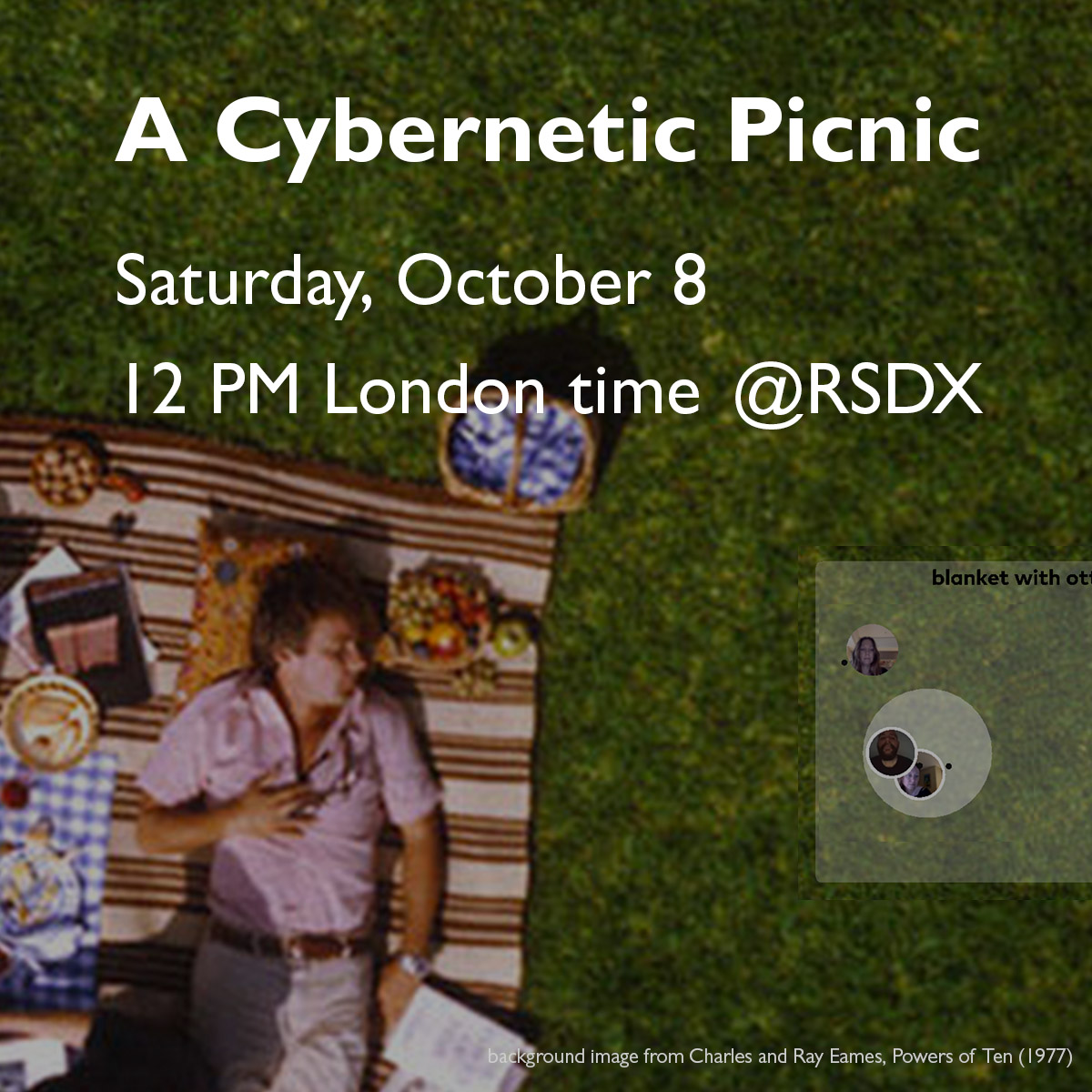 ---
Playing within Systems for Change (The Art Panel) | 6 October, 12 PM London time
https://rsdsymposium.org/arts-panel/
A recording of the session is available on youtube.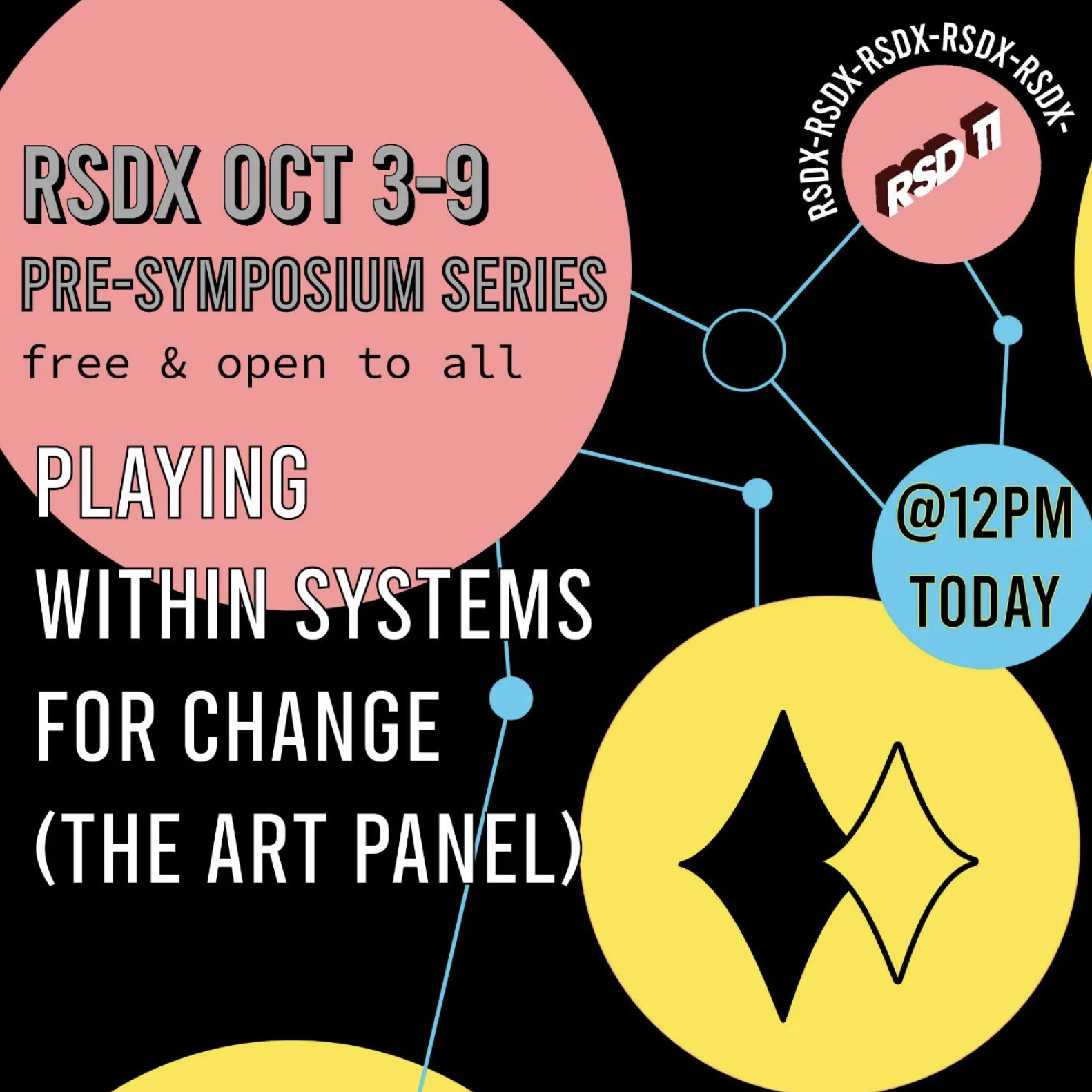 ---
Radiant Circles – Cybernetic Musings on Resonant Forms
With Carlos Castellanos, Damian Chapman, Kate Doyle, Michael Lieber, TJ McLeish, Paul Pangaro, Eve Pinsker, Eryk Salvaggio, Larry Richards, and Fred Steier, NewMacy Studios Act I: Re-defining Stability + NewMacy Studios Act II: Re-establishing Stability, with Eryk Salvaggio Studio B, Radiant Circles – Cybernetic Musings on Resonant Forms at the ISSS 2022 Conference, Advances in Systems Sciences and Systems Practice. 07-11 July 2022.
At the same conference, Claudia Westermann will be hosting the Ranulph Glanville Memorial Lecture by speaker Bill Seaman (Duke).
Technoetic Arts: A Journey of Speculative Research at ISEA
13 June 2022,  Dalila Honorato, Claudia Jacques, Yong Hu and Iannis Bardakos, ISEA 2022, 27th International Symposium on Electronic Art, Theme 04 – Educations and Societies, Barcelona, Spain, 10–16 June 2022.
Conversational Modes in Art and Design Education 
19 May 2022, with Ben Sweeting, a presentation and discussion (90 minutes) at Cybernetics Conversation, Loughborough University, UK, 16th-25th May. A recording of the session is now available via youtube.
New Macy #2
19 September 2021, 12 pm ET. Join our discussion!
Urgent Questions in response to "Today's AI" — #NewMacy Meeting #2 | American Society for Cybernetics
What forms of human-machine interactivity would move us away from the ills of "Today's AI"? How do we create organic frameworks for AI that are based in human and ecological values?
There is no question that widespread AI software has negative effects. Manipulation of our attention and political sentiment, spread of bias, loss of privacy, and encouragement toward addictive behaviors are only a few widely acknowledged examples. With 2.8 billion people active on social media and 4 billion touched by digital devices, these manifestations of "Today's AI" demand response. For further information and registration see the Eventbrite page.
---
Echoes of Colour
Shanti Sadan Foundation, Ahmedabad | Saturday, 18 September @ 6 pm IST 
As the voice speaks, its murmuring sounds turn into reflection. Against the unbearable absolute of determinacy, it wants to posit an ecology of ambiguity that may assist cybernetic agents to enact the ever fluid echoes of emotional exchanges on the anthropocosmic stage of becoming. Presenting a journey from central Europe to east China, the talk entitled 'Echoes of Colour' engages aesthetic experiences and their translations into works of art and design. Within the context of an ecology of ambiguity, design is a performative process that creates limits rather than limitations and, is, therefore, a discipline of radical communication that always seeks to extend itself towards an Other – the unknown – addressing it without pre-quantifying it to render it scientifically verifiable.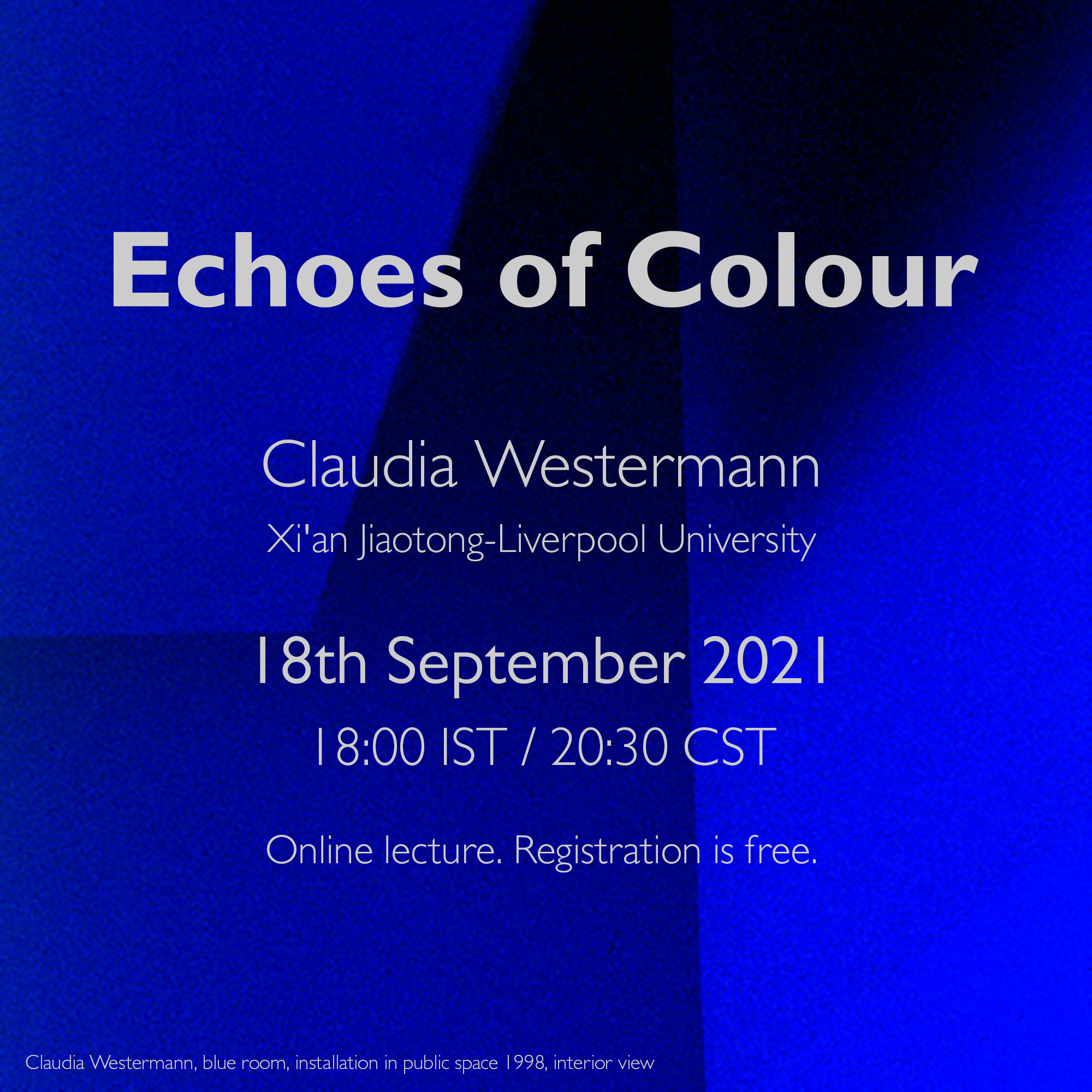 18th September 2021 - 18:00 IST (Ahmedabad time), 20:30 Beijing CST (Beijing time). Public lecture. Online. Registration is free. For further information and registration see here: https://shanti-sadan.net/echoes-of-colour/ 
---
Living in Landscapes of Uncertainty
Radical Uncertainty: Design beyond solutionism Webinar, University of Brighton's Radical Methodologies Research and Enterprise Group, Claudia Westermann | Friday, 23 July 2021 @ 10 am GMT | 
Fri, 23 July 2021, 10 am UK time, 11 am Berlin time, 5 pm Beijing time.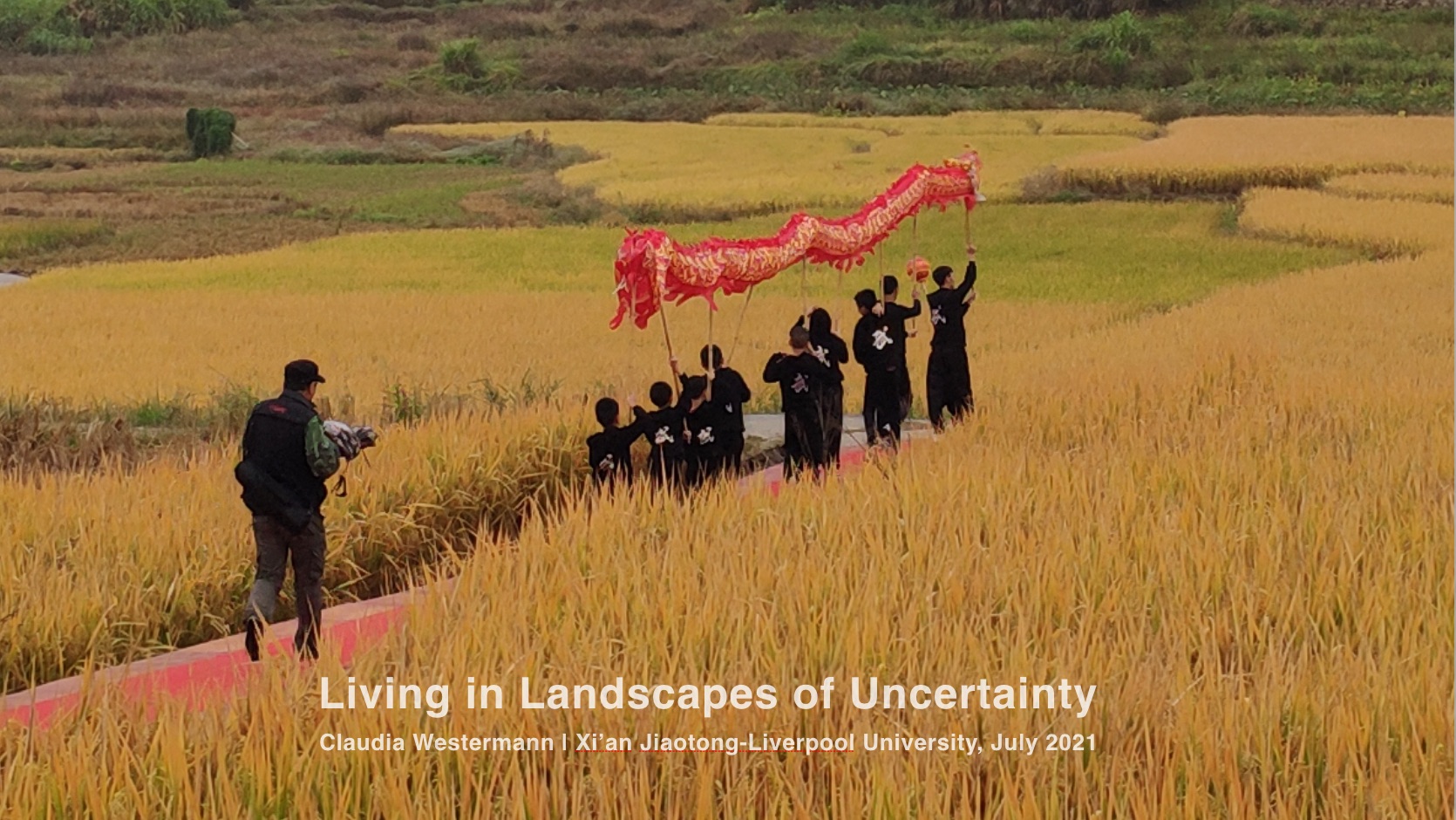 Public Lecture. 
The recording of the discussion will be posted online on the Radical Methodologies website. Claudia Westermann's pre-recorded statement is also on youtube.
---
Cybernetic Agents for an Ecology of the Far/Near
Design Informatics Webinar, School of Informatics/Design Informatics, University of Edinburgh, Claudia Westermann | Thursday, 4 February @ 4pm GMT |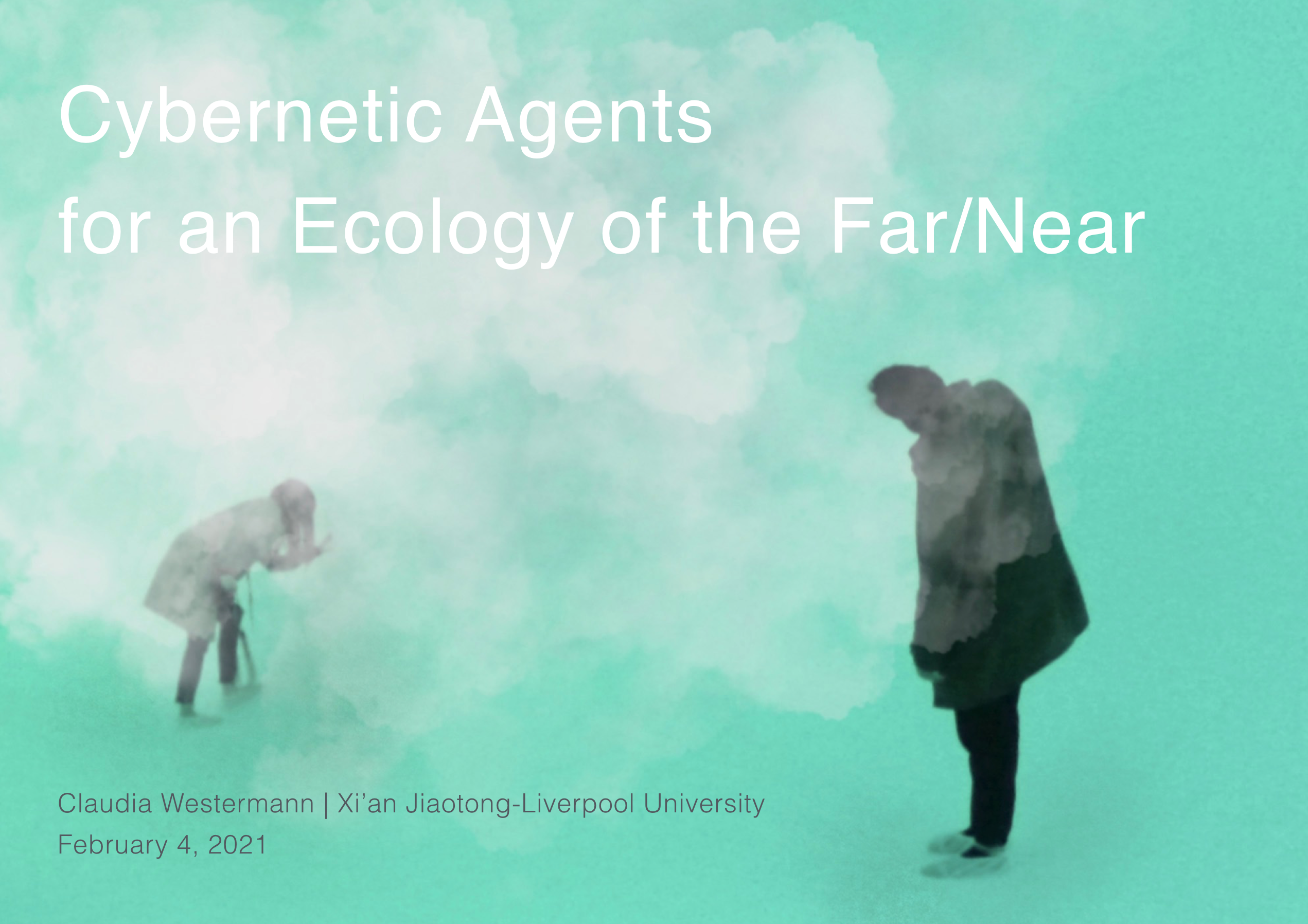 Public Lecture. 
The recording of the presentation is now available online on the Design Informatics website. Alternatively, you may watch it on vimeo.
---
Thoughts on Time, Ecology and Art 
Presentation for American Society of Cybernetics (ASC) 2020 Global Conversation, September 12-13 2020 Part 1: https://youtu.be/4Wcq5WbhmyA Part 2: https://youtu.be/c5JibGTXNks
Constructing the Hybrid City: Shanghai
If the conceptualizations of place – as giving sense to events – are not only romantic ideas that belong to the old times, or maybe to old Europe, but ideas that are universal, then there might be a reason for the emptiness on Shanghai Pudong's streets and sidewalks. The ubiquity of the image of Pudong's skyline might give a truly honest account of what the contemporary networked city in China is like  – mobile and placeless. Is there an option for shifting the situation? Is there a need for it, or a desire? Presentation for the CONNECTIONS: EXPLORING HERITAGE, ARCHITECTURE, CITIES, ART, MEDIA conference held in June 2020 in Canterbury. https://youtu.be/mDRzB33TJdM. The conference paper has been published subsequently in the AMPS Proceedings 20.2 as Constructing the Hybrid City: Shanghai.